Art Tools and Materials Exhibition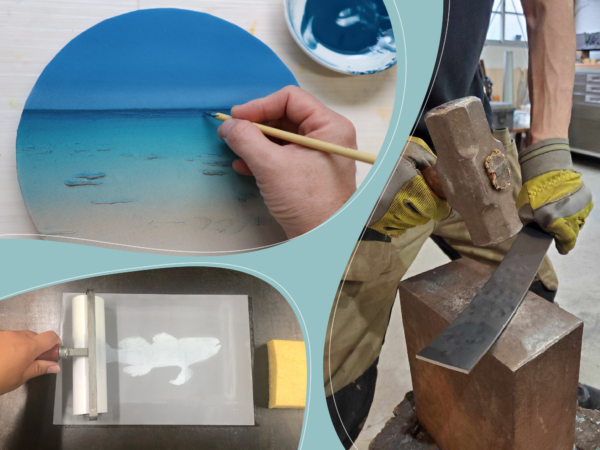 We will be holding an exhibition called "Art Tools and Materials Exhibition" during the summer vacation period, along with the workshop. The exhibition will showcase various tools and materials (techniques) used by artists in different genres, including Japanese painting, watercolor, oil painting, sculpture, ceramics, and printmaking. Alongside the artworks, we will introduce the materials used to create them and explore the artists' thoughts, principles, and playfulness towards the materials within their creative processes.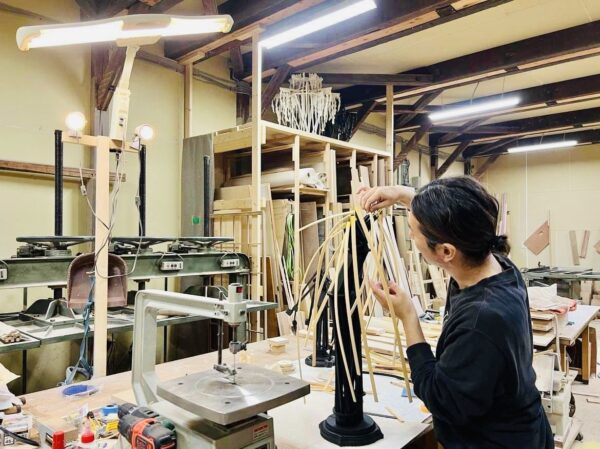 Period
Saturday,July 29,2023-Wednesday,August 16, 2023.
Opening Hours
10:00 AM to 6:00 PM (Last entry is 30 minutes before closing).
Organized by
Institute of 21 Century Culture and Arts, Inc.
Artist profile
Tomoko Sue (Japanese Painting)
Abstract paintings using traditional Japanese painting materials such as rock pigments and sand.
Artist's website:
Website
Yukito Murayama (Watercolor Painting)
Academic paintings expressing the familiar world through light and shadow.
Artist's website: Website

Rie Watanabe (Oil Painting)
Oil paintings resembling fabric, with lumpy masses of oil paint and works that blur the line between painting and crafts.
Artist's exhibition: Exhibition

Takuro Okumura (Sculpture)
Works that coexist with the warmth of wood as a material and the metallic weight derived from jet-black color.
Artist's exhibition: Exhibition

Ryoko Morimoto (Stone Sculpture)
Works themed around the vitality of life within landscapes, using animals as motifs.

Junji Takada (Iron Sculpture)
Works themed around "plants" and "flowing water," originating from the cyclic nature of iron.
Artist's website: Website

Takuya Nakamura (Ceramics)
Based on the refined skills developed in Kyoto pottery, the artist reflects the sophisticated spirit and colors of Nakano, Tokyo in their ceramic works.
Artist's Instagram: Instagram

Mari Nakamura (Printmaking)
Cyanotype works created with the theme of the passage of time, using actual notebooks and diaries as motifs.
Artist's website: Website