[Event] "Bonsai-related course Creating moss ball dango"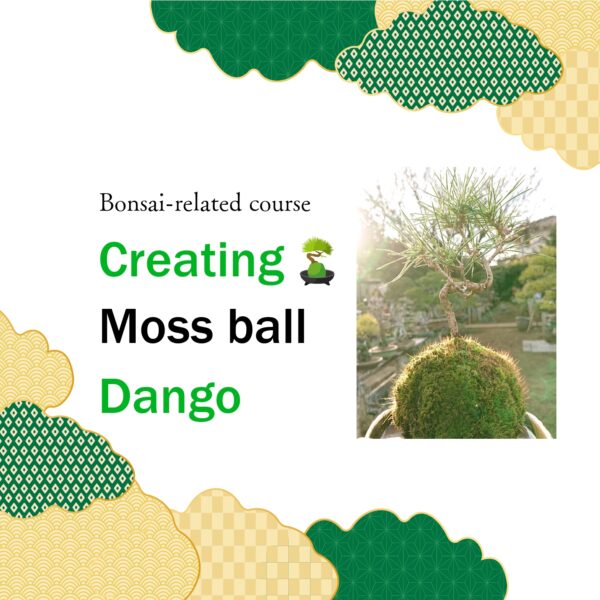 As part of the "Kawaguchi City's 90th Anniversary of Municipal Establishment and the 100th Anniversary of the Former Tanaka Family Residence Commemorative Exhibition – BONSAI of Kawaguchi and Angyo Four Centuries," we will be conducting a Bonsai experience workshop titled "Creating Moss Ball Dango."
Feel free to join us and create your very own original moss ball!
We will provide all the necessary tools at ATLIA, so please come empty-handed and enjoy the workshop.
Please note: The image is a photograph of the works by instructor Professor Fuyumi Iimura and may differ from the actual content on the day of the event.

Period
Tuesday, November 14, 2023
Opening Hours
1:00 PM to 3:00 PM
Organized by
Institute of 21 Century Culture and Arts, Inc.
Teacher profile
Fuyumi IIMURA (Hachisuha)
In 2016, Fuyumi IIMURA founded "Hachisuha" in Akayama, Kawaguchi City, and embarked on a new expression of Bonsai. While exploring, she also produced Bonsai exhibitions at "Jikuu" Hyogen × BONSAI (Former Tanaka Family Residence / Kawaguchi City). Since then, she has been providing approachable Bonsai through the soothing and colorful greenery of each season.

Additionally, she actively promotes Bonsai through activities such as Bonsai workshops in schools and educational institutions, as well as mobile workshops.

Related
information
Target audience:

Anyone (Preschoolers must be accompanied by a guardian)

Capacity:

15 people

Participation Fee:

¥1,000

※This event has ended.