Let's Paint a Big Picture Together!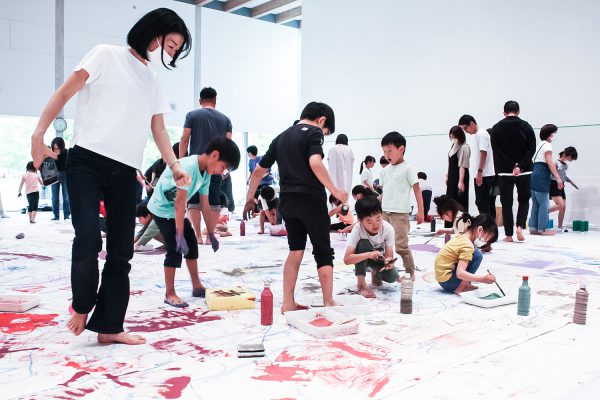 We will create a large-scale art piece on an 8-square-meter canvas, involving all participants. This will be a unique opportunity to create a larger-than-life artwork using our entire bodies as a means of expression, something that may not be possible in schools or at home. Children will have the chance to unleash their hearts and bodies, experiencing a sense of freedom in their artistic expression. Together, we will collaborate on the creation of this masterpiece. The completed artwork will be showcased in an exhibition from April 23rd to April 30th, allowing others to appreciate and be inspired by our collective creation.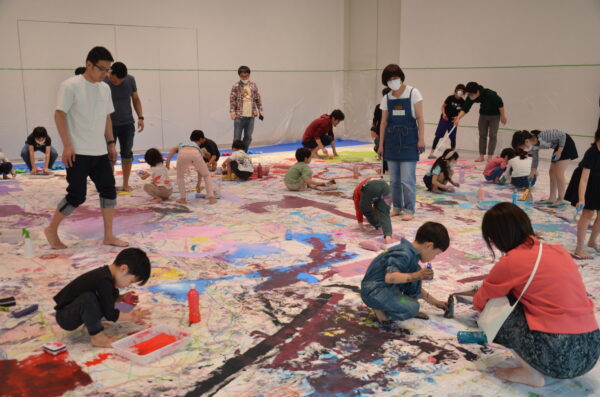 Period
April 22, 2023 (Saturday).
Opening Hours
11:00~15:00
Organized by
Institute of 21 Century Culture and Arts, Inc.
Artist profile
Yumiko Tamakake (Infinity Studio Organizer) Yumiko Tamakake is the founder of "Infinity Studio" located in Shibuya, Kawaguchi City. She graduated from Musashino Art University with a degree in Visual Communication Design. Yumiko is also certified as a Master Artwork Therapist by the Lifelong Learning Development Foundation under the jurisdiction of the Cabinet Office. With 19 years of experience, she has been actively involved in various activities such as children's artwork therapy classes, group artwork therapy in psychiatric clinics, and workshops in elementary schools. Embracing the vision of "1 + 1 = ∞," Yumiko focuses on creating a sense of belonging through art in the local community. In addition, she conducts painting classes incorporating artwork therapy at kindergartens in Kawaguchi City.
Related
information
Target audience: 3 years old to 6th graders (preschool children must be accompanied by a guardian)
Capacity: 25 participants
Participation fee: ¥500 per person
※This event has ended.