ATLIA ART SCHOOL: Acrylic Painting on Canvas (Learning Techniques and Textures)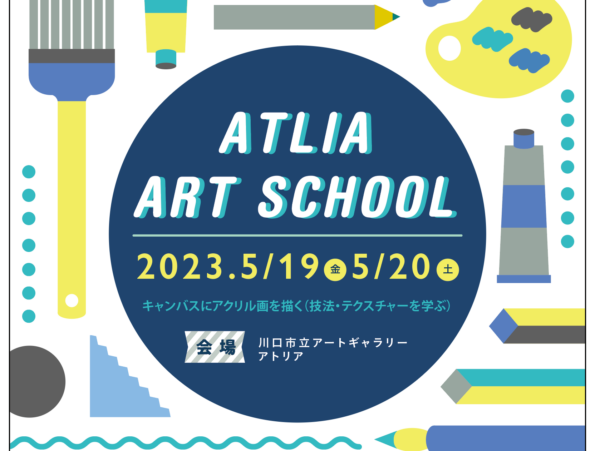 In this workshop, you will learn about the versatile expressions, characteristics, and techniques of acrylic paints. With the theme of "waves," you will use mediums on canvas to create a textured surface with a sense of transparency. You will also practice three-dimensional expressions reminiscent of oil paintings, with demonstrations by the instructor.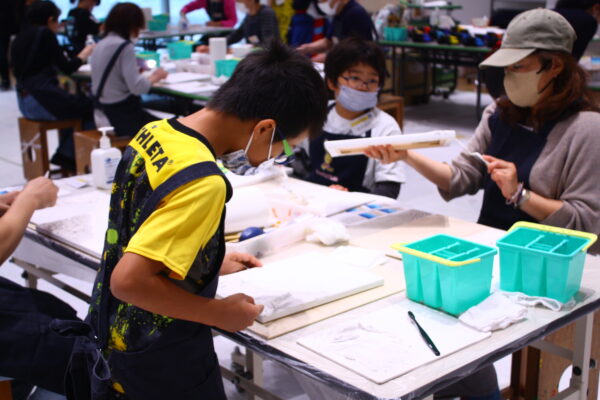 Period
May 19, 2023 (Friday) and May 20, 2023 (Saturday).
Opening Hours
10:00~15:30
Organized by
Institute of 21 Century Culture and Arts, Inc.
Artist profile
Iori Watanabe (Oil Painter) Iori Watanabe is an oil painter who approaches art from a contemporary perspective. With the motto of allowing individuals to experience various art materials and pursue their own unique expressions, she provides personalized guidance to each person. Background: Graduated from the Department of Painting, Tokyo Zokei University in 2000 Exhibitions: 2002: "JUST BRING IT" Seven Art Program Gallery 2003: Solo exhibition "Iori Watanabe" at Ningyocho Bit Space Vision's 2005: "studio ZOU/first exhibition" at studio ZOU 2007: Solo exhibition "LOOK" at studio ZOU "ARTnene TODAY 2007, Hikari Kado, Iori Watanabe" at Sezon Museum of Modern Art 2008: "VOCA Exhibition 2008" at Ueno Royal Museum 2015: "Megururi Art Shizuoka" at Gallery PSYS
Related
information
Target audience: Adults, 4th graders and above (parent-child participation allowed)
Capacity: 20 participants
Participation fee: ¥1,500 per person
※This event has ended.