18th Selected Exhibition, organised by Kawaguchi City Artists' Association.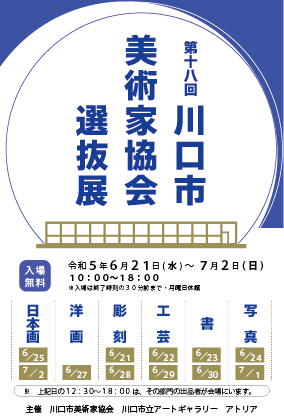 This is an exhibition of excellent works by members selected from various fields of the Kawaguchi City Artists Association.
The exhibition featured 11 Japanese paintings, 34 Western paintings, 10 sculptures, 13 crafts, 22 calligraphy and 11 photographs (101 in total).
This exhibition was initiated on the occasion of the opening of the Kawaguchi Art Gallery ATLIA.
The city of Kawaguchi is home to artists from a variety of specialisations, who are active in their own art activities.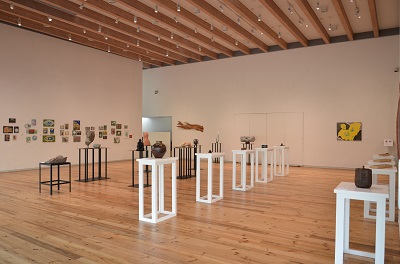 Period
June 21 (Wednesday) - July 2, 2023 (Sunday)
Opening Hours
10:00~18:00
Organized by
Kawaguchi City Artists' Association